PROFESSIONAL 360° SYSTEMS
interactive | rich in detail | exciting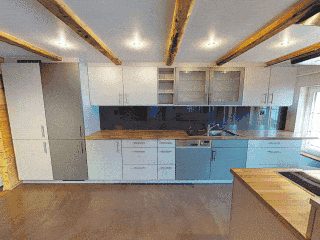 Your SPECIALIST in FOTO & VIDEO services - customized SOLUTIONS FOR ALL NEEDS
CUSTOMIZED INTERACTIVE TOUR
Discover 3D-Tours: Dollhouse-Views, Walk-Throughs and more
GALLERY VIRTUAL TOUR 360°
BNB | HOLLIDAY HOMES | TOURISM
Exxperience simplified Mini-Tours. Click Fullscreen to view full functionality
GALLERY PANORAMA TOUR 360°
PANORAMIC SHOOTING (click to enlarge)
Foto- and Video perspectives "à la carte". Appealing imaging, clips & cut
​✔ IMPECCABLE FIRST IMPRESSION
✔ APPEALING VISUALIZATION
✔ REDUCES BOUNCE RATE
✔ SOCIAL NETWORKS INTEGRATION
✔ HIGH FUNCTIONALITY
✔ INDEPENDENT PLATFORMS
✔ AVAILABLE ON ALL DEVICES
✔ INTERACTIVE FEATURES
✔ TIMELESS AND UPGRADEABLE
✔ ENHANCES SALES AND BOOKINGS
REAL ESTATE
3D tours enhance your offers. Perfect visualization on your webpage is a valuable way to optimize your precious schedule.
HOTEL | CATERING TRADE
Accomodate your future guests virtually in the Lobby, SPA or Room with a digital walk-through. Surface scanning up to 1'000 sqm.
SHOP | RETAIL
You run a shop or retail business? Allow your potential customers to visit and explore your store and products online.
TOURISM
Use Virtual 3D-Tours as an "appetizer" to gain more attention for your projects. Individual interactive elements. Corporate Design included.
EXPOSITIONS
Visiting a Gallery the interactive way? YES WE CAN! Nutzen Sie das Angebot von virtual3D.ch um dieses Erlebnis hautnah zu vermitteln.
ARCHITECTURE | CONSTRUCTION
Construction documentation rich in detail and accurate presentation. Never forget an important detail thanks to 4K-Camera System
personal | proficient | versatile
Many years of professional experience have shaped my direct and project-oriented cooperation.
As a sole proprietorship I offer you personal consultation, transparent services as well as fair conditions.
Arrange a non-binding appointment to find out more about me and my offers. I look forward to hearing from you.